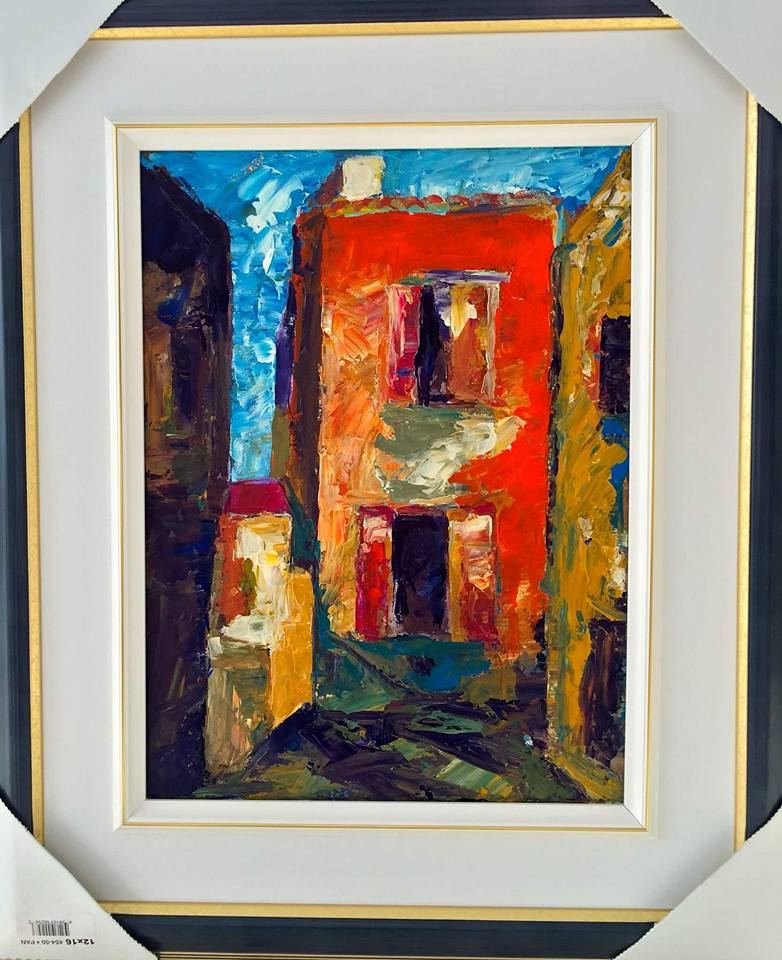 One of the items up for bids on March 5 at the Cretan Celebration 2016 Silent Auction is this amazing painting by Golfo Grapsa Tsakumis!  Her colorful style is widely recognized and each piece creates a flurry of discussion however the art is only a small piece of Golfo's fascinating story. First and foremost, she is a wife (recently celebrating 45 years of marriage), a mother (of five) and a grandmother (including a set of triplets).  Golfo has not always painted but she has always created.   Did you know in her previous career, her floral designs were selected to adorn the Royal Suite during the Royal Couple's Expo 86 visit? Ahh don't we remember that BC event fondly?
Golfo supports many causes through her art but near and dear to her heart is the Mahi Society (Mothers Assisting Humanitarian Initiatives). Founded by Golfo and created by Greek mothers wanting to making a difference in alleviating suffering,  Mahi is collecting donations of clothing and supplies for a container shipment to Greece. Two supporting initiatives currently under way are "Saving the Child's Smile"  and "A Baby Shower"  coming up on March 26.
Golfo Grapsa Tsakumis is a Cretan Association of BC "Friend of Cretans" supporter and we thank her for her donation to our silent auction.  The proceeds will provide new dancing costumes for our littlest dancers and support the Cretan dancing program.
If you have not got your tickets to this event, there are still some available. Come eat, drink, dance and bid! Bring cash or cheques and you could soon see this beautiful piece on the wall in your home!