Often, it is not what you know but who you know that makes a difference when you need something.
It is surprising the different industries and skills that are represented in our community when you take into account extended families, grown children and grandchildren. Some of the industries include railway, finance, food, fashion, computers and technology. Professions range from art experts, actors, musicians and teachers to doctors, carpenters, painters and salespeople. We are compiling a registry of our members who are willing to share their industry knowledge and/or provide a service to other members of the community.   The completed registry will be available soon.
Business owners please review Sponsorship.


Cretan Professionals Community Network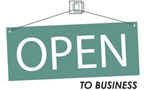 An opportunity to practice your trade, share your knowledge and support your community.
Benefits
Raises your profile
Connects you
Grows your profession
No charge for members of Cretan heritage and are a  member in good standing of the Association
Members only.  Password required.